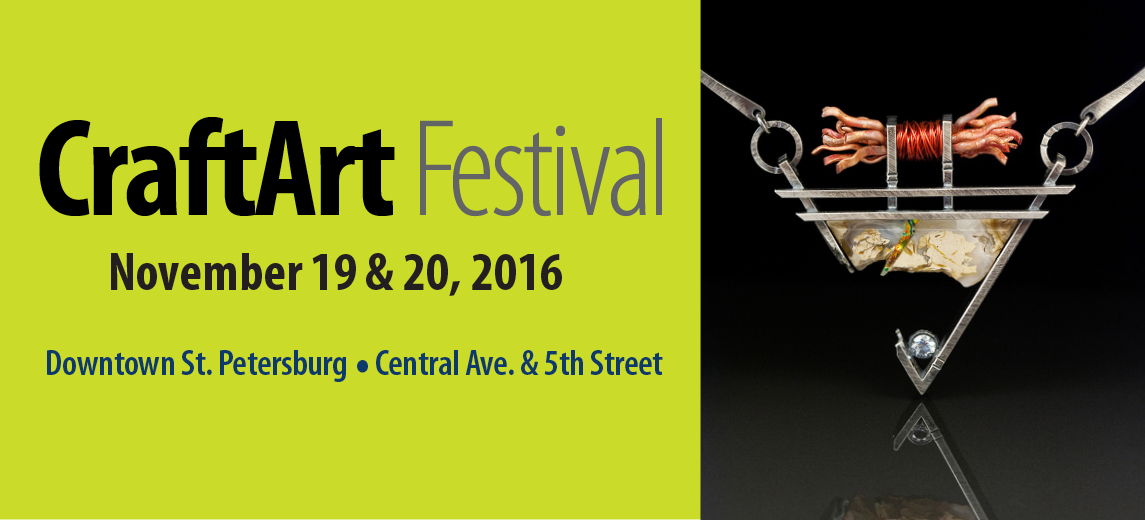 This year,  the CraftArt Festival, Florida CraftArt's annual event, fill feature some of the nation's best established and emerging fine craft artists with handcrafted works in jewelry, clay, fiber, glass, wood, metal, paper and mixed media. Collectors know that this is a premier show and support it enthusiastically.
Emerging Artists Program:  Emerging artists are invited to participate in the CraftArt Festival. Florida CraftArt, through the sponsorship program, provides the tent, table and chairs as well as business mentoring  by renown glass artist Duncan McClellan, photographs of their work by Brian James and marketing materials for distribution. We even give them a stipend so there are no starving artists! This program is supported through the generosity of DMG School Project.
Come out and see live glassblowing demonstrations out of our mobile glass blowing unit " The little Dragon".
Also our Mobile glass etching unit will be set up for glass etching experiences.